FOODPRENEURS: TAKING BACK CONTROL OF WHO WE ARE AND WHAT WE EAT
Part III: Taking Back Control
Following on from our previous blog in this series 'The Anatomy of A Foodpreneur', today we are investigating whether consumers are really rejecting big brands and is the rise of independent Foodpreneurs making a difference?
There's no avoiding the air of disgruntlement. People are cross. And any indifference to our demands generates further dissatisfaction.
There's something in the ether. People are taking back control of their lives, habits, purchase, choices and destinies. This shift is giving rise to a new sense of community and individual responsibility to safeguard that community.
Does this mean consumers are actively rejecting big brands? Possibly, and I have my own theory that in a world in which so much is outside of our control and comprehension, we want simplicity – to connect with people and brands in a meaningful way and make better choices which lessen our impact on the world. Hence the move towards less meat, more plant-based foods.
An alternative thought is that up until now, the big brands just haven't been offering what is needed but are finally coming to the party because they have a financial imperative and, in many cases, have woken up to the fact that there is a genuine need to change.
There's plenty of debate about the future of big brands and insurgents in their sector. BrandGym's view (Big Brands Under Attack …And how to fight back) recommends vigilance and a refocus on consumer insight and demand led growth, as opposed to just cost-cutting.
What BrandGym's survey also tells us is to look behind generic headlines because the perceived threat differs considerably across sectors, regions and nations.
What we know is that FMCG is perceived to have low barriers to entry and it is a low price/low risk consumer purchase, therefore quirkier brands command more attention than their size might merit because they resonate and connect better with consumers. The UK is at the forefront of this because as consumers we are more receptive.
Big brands are responding to this change. Pepsico has set up its Nutrition Greenhouse for health and wellness brands, Diageo's accelerator is Distill Ventures, Kraft has established Evolv Ventures and Sainsbury's most recent initiative is called Future Brands which is pioneering a raft of "alternative" products like Meatless Farm.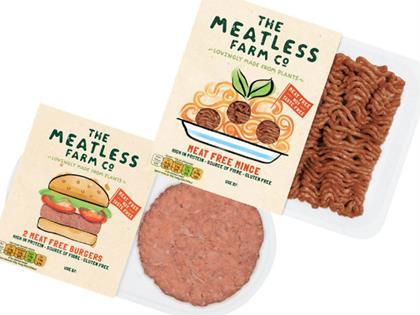 All of these interventions are designed to move the needle, rejuvenate brand health and radically rethink product recipes. Kraft, for example, has a 30 person research and development team working out ways to lift flatlining American cheese sales.
Driving all of this innovation is acumen, deep pockets and a new lexicon which is borrowed from the artisans.
As consumers we should be grateful because this friction and dynamic has introduced creativity and ultimately brought healthier products to our food shelves. As a professional who cares about the health of this country, both literally and spiritually, I welcome a shift which is long overdue.
The best players adapt
The advice is don't be tactical and expand your range. Be strategic and expand your presence in people's lives.
This sharpening of position can be seen by brands like Heinz Salad Cream which recently announced it had decided against a rebrand after a "huge response" from consumers insisting it didn't change its name to Sandwich Cream.
Genuine U-turn, or a Boaty McBoatface style PR saga to reboot an age old brand which most people actually don't use with their salad? Whatever you think, Heinz's summer refresh of a cupboard staple – and its distinctive use of London's epic IMAX banner, taking user generated content to show where people really like to apply their salad cream – had commentators rummaging through their larders and visiting their local convenience stores.
Fondness re-established. Job done.
The question is whether the winds of change will shift once more in favour of those heritage brands who are able to recover the essence that originally helped them grow, forging a backlash to the backlash in the process.
Birds Eye is one brand doing it beautifully under the ownership of Nomad Foods in what was the troubled frozen food aisle. Renovating the core in response to new needs and building on the "trust advantage" cited by BrandGym in its paper is helping Birds Eye to drive the sales trajectory.
The opportunity for canned food is another. Hot on the heels of Cooking on a Bootstrap, author and anti-poverty campaigner Jack Monroe is set to publish Tin Can Cook, 75 recipes using only canned food and dried ingredients. Talk about taking us back to the basics.
One of Jack's core messages is that there's no need to skimp on nutrition (She's right. When it comes to tinned food, we all need to get over our prejudices). What a golden opportunity then for the canned food elite to sharpen its position and leverage physical availability by aligning their position with a key influencer who has their interests at heart.
It's no secret of course that the 400 or so UK foodbanks currently feeding around 1.5 million people are predominantly stocked with such canned food. A hearty salute at this moment to Baxters which donates thousands of cans of soup and Fray Bentos pies to its local Scottish foodbank.
Which brings us to the revelation about "fresh food deserts", and the recent news that 1.2 million people live too far away from supermarkets to be able to buy affordable fresh food. Research carried out by Kellogg's has identified 29 such areas in the UK.
The ensuing calls from academics and other experts for better local community support around food security only adds to the growing mood of dissatisfaction and the move to take back control whatever the weekly household budget.
Because in the end, food is about much more than nutrition and calories. Food is what brings us together. It's at the centre of our communities.
One shining example is the emergence of new models like crowd-funded native breed farms in places like Cumbria where the financing model allowed the entrepreneurs to launch The Horned Beef Company which affords all of their investors an annual return of tasty, locally raised, superb quality meat.
This shows that those producers, suppliers and brands willing to respond to the opportunities our enhanced community mindset presents will thrive.
By Fiona Esom